We're in full-blown Christmas mode down here, folks! (Even if it is in the '80's and we're fighting off a horrific flu bug.) Hey, we're not going to let a thing like that dampen our spirits at this, the most joyful of holidays. In fact we're so into this time of year, Jillian's been running around singing, "Hanukkuh, Hanukkah...festival of lights!" Or more precisely, "Han-i-kuh, Han-i-kuh...hestibul of wights!" Imagine her disappointment when she learned we aren't actually Jewish. It wasn't pretty. (Don't even try telling her Hanukkah's over, either.) She made me promise we'll celebrate right after Christmas. I said ok. The boys have started doing "Jazzy Caroling" after seeing it on TV somewhere, and I'm loving that. They finish their song, "...glory to the newborn King! Pow!"...and jazz hands! Its pretty spectacular. I'll try to get that on video.
The biggest silver lining of our week was a visit from my parents! That's right, an early Christmas with Ma & Pa. What could be finer? (Besides being in Carolina?) We pushed through fevers, sinus headaches and tummy troubles to make some pretty bright and merry memories.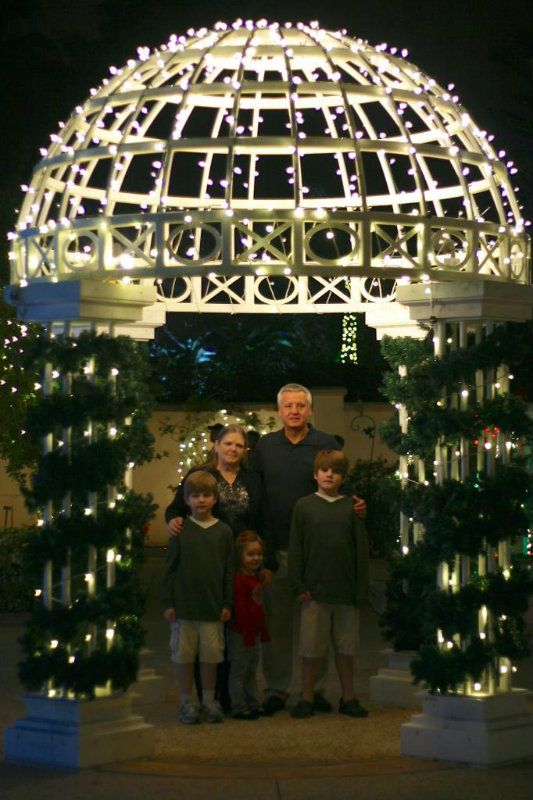 Monday night we headed over to the botanical gardens where they're just dripping with lights and festivity. Do I even need to tell you how up my alley that was?! I ignored every "there are a million thousand bugs out here!", "my feet are tired!", and "I'm HOT!" (I'm looking at you, Ma & Pa*) and soldiered on to take in all the yule tide cheer my heart could hold. Because as we all know, the memory of all those twinkly lights wins in the end. Every time.

*Oh, come on. Its just a joke. Maybe.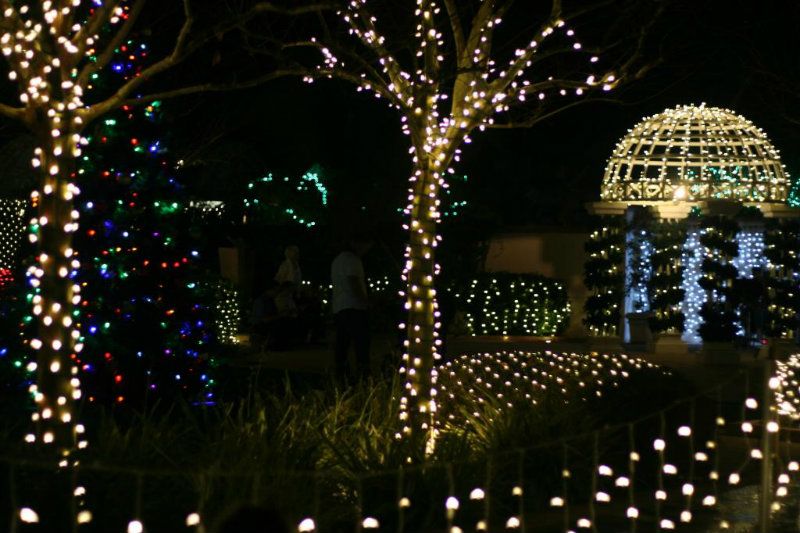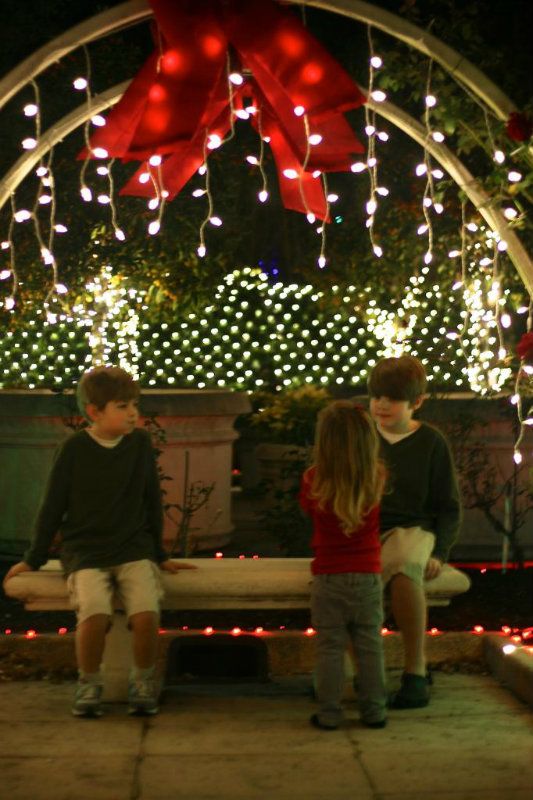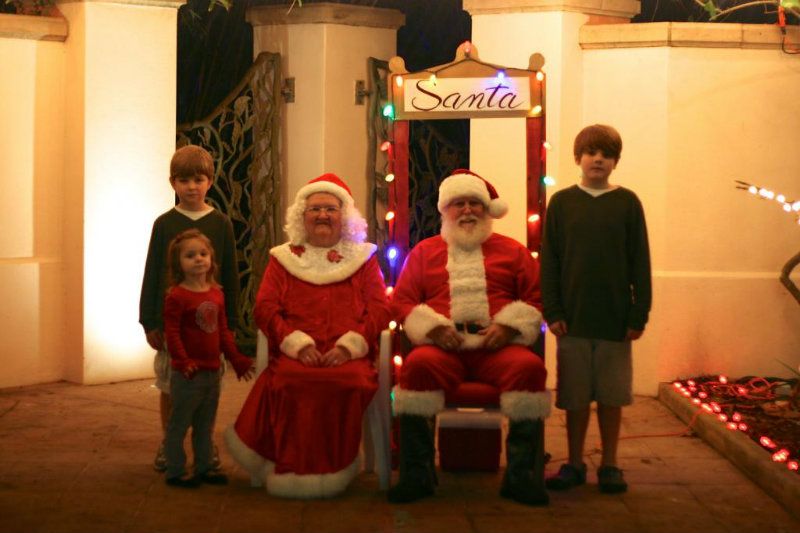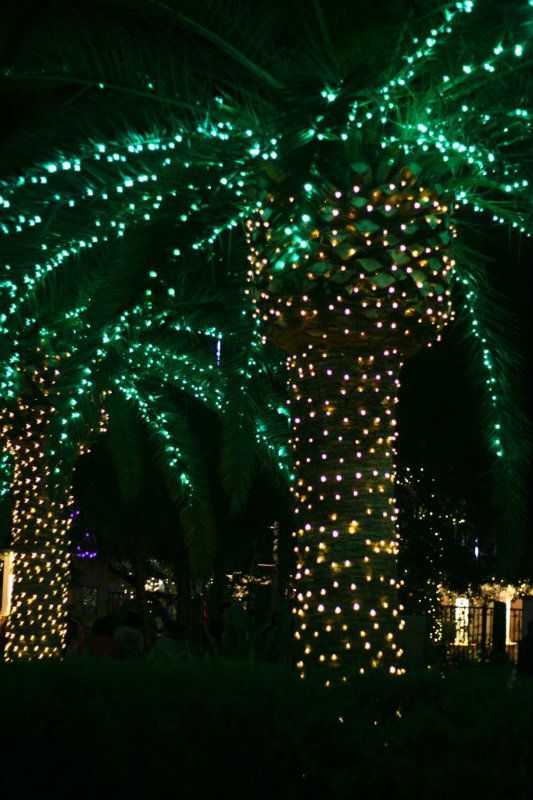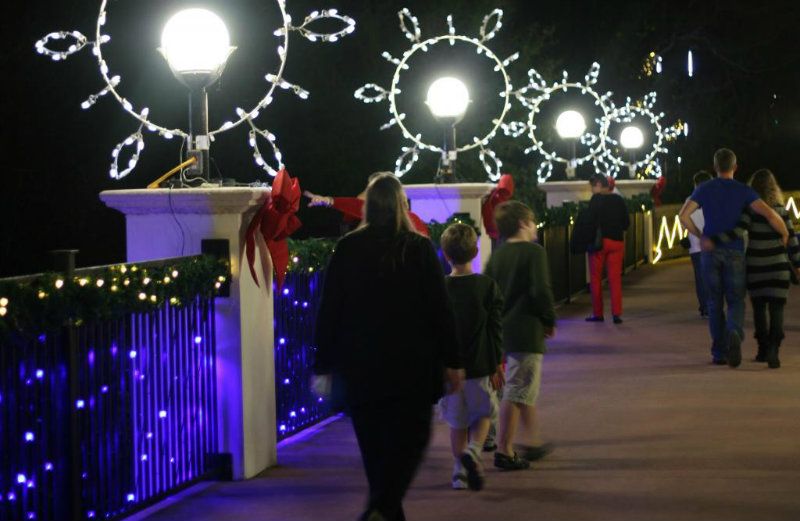 That place is a photographer's dream. (I can imagine even more so if said photographer had a clue what she was doing.) I know they're not technically sound photos, but they make me happy. It was so pretty. And the perfect ending to fantastic week that flew by way too fast. I knew it would, they always do. We made the most of our days and we were so thrilled Ma & Pa made it to the kids' Christmas play at church. It's our 2nd one and I was just noticing how many more faces we know this year compared to last. It feels good to belong to these folks. A feeling I do not take for granted. We were so proud of our little stars. And oh so thankful that the sweet director let little sister join in the fun this year. Precious!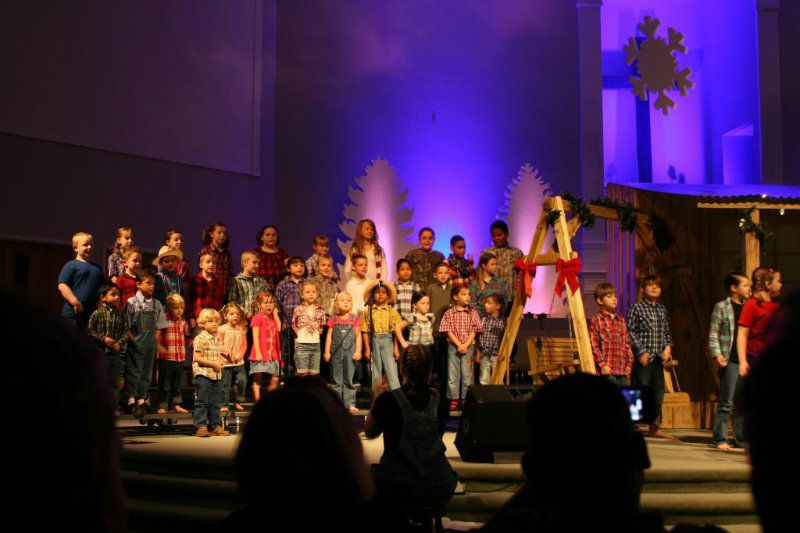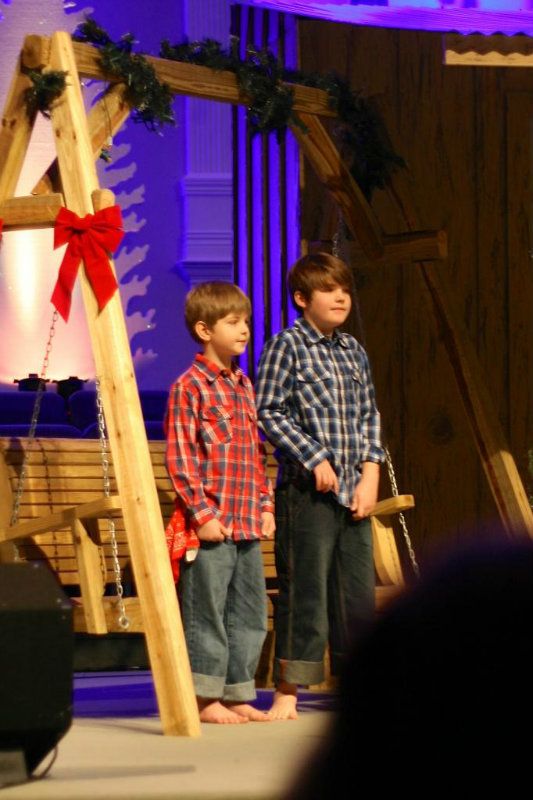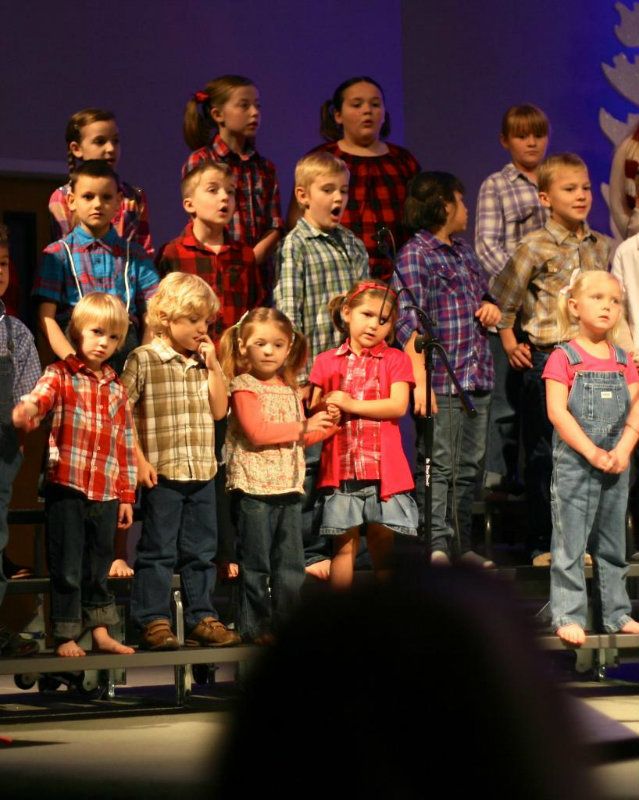 Our dear friends David and Cianna, showing us some of their superfly dance moves.
The play was called "It All Happened in the Country" and so they're dressed as country cousins. It was a perfect way to celebrate all that this time of year means to me. I know sometimes I must seem a little naive or unaware of reality...looking for twinkling lights and gushing about all the pretty trappings of this season while suffering abounds. I do know something of pain and sadness, too. Of light and momentary troubles. My mostly grateful heart twinges every now and then with pangs of both sadness and of empathy. But I'm aware of how thankful I should be and so I try to keep my focus there. I know earth is not Heaven. And I know what lurks in the hearts of men, and in my own heart, too. And so I pray for Heaven's perspective. A perspective that caused the Creator of the universe not to curse and abandon, but to send us sweet redemption. Always redemption. I will choose to let the glow of these lights curse the darkness. I will trust Him when nothing or everything makes sense. I will trust in His goodness.
Wherever this December finds you, I wish you a truly, truly
Merry Christmas.
(...and all together now..."Glory to the newborn King!"..."Pow!"...and jazz hands...)